As one of the most frequently consumed desserts worldwide, chocolate is today produced by many manufacturers, ranging from mainstream mass production companies to small, family owned businesses with secret, family recipes.
In this article you can read about some of the best chocolate making companies in the world.
 Teuscher, Switzerland
Naturally, a company from Switzerland, a country renowned for its chocolate superiority, had to be on the top. With a tradition spanning over 70 years, this company is among the oldest in the Alps. The company uses the most prestige cocoa, marzipan, nuts and other ingredients, twisting it into a rich chocolate experience. Offering over 100 different types of chocolate, all made using family recipes, Teuscher suggests champagne truffle, as the top pick from their repertoire.
Vosges Haut-Chocolat, USA
The United States are another country with exceptional chocolate making companies. Vosges Haut-Chocolat is unique for the fact that the owner of this renown company personally supervises every chosen ingredient used for the making of their finest grade treats.
The company also makes unique chocolates, combining exotic ingredients such as Mexican vanilla and dulce de leche from Argentina.
Scharffen Berger Chocolate Maker, Inc., USA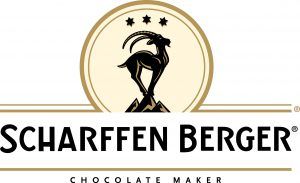 Scharffen Berger Chocolate Maker is probably your first pick if you are a dark chocolate enthusiast. World renown for this craft, the company is 100% invested in their manufacture process, making their chocolates from scratch. The end product is a paradise for the taste glands, offering a truly remarkable taste. You can literally sense all the care that has been put into this process of making perfect dark chocolate.
Jacques Torres Chocolate, USA
Another American company, the Jacques Torres Chocolate, is more reminiscent of a Swiss family store. Visitors of the company were left speechless, and compared the whole experience to something from a move. The company takes pride especially in its handcrafted chocolates. The best part of it is: you can get to watch the whole process should you like, enjoying one of their other treats in the meantime.
 Godiva Chocolatier, Belgium
Starting with business almost a hundred years ago, this renown workshop, made its name making delicious pralines, rich with finest ingredients. Belgium is another country famous for the art of chocolate making, and Godiva is probably the best representative of this, and a regular choice for every gourmet chocolate enthusiasts.
Valrhona, France
Another old company, rich with tradition, Valrhona orders its ingredients from top quality plantations from climates, perfect for cocoa planting. Their rich repertoire of French style chocolate, has even been compared to wine, and we all know how valued wine is in France.
Chocolate has been a huge part of the gourmet culture for a very long time, and millions of people around the world cite this as their favorite dessert. If you drooled slightly reading this article, you are definitely among those people, and you should hurry to visit any of these amazing companies to get a taste of world's finest chocolate.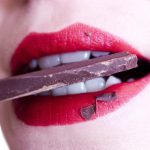 If you have somehow managed to reach here, we bet you love chocolates! Anyway, who doesn't! When you love something, you want to know all about it, you want to gain all the knowledge you can about that particular thing. And when it's chocolate, the temptations are doubled.